Artwork
Our team of talented Digital artists can perform amazing things to your favourite digital image. We can enhance, repair and convert your digital file into a Work of Art.
Artwork can vary enormously from simple retouching of a few spots costing $5 to $10, to a complete makeover.  Ask us how we can enhance your image and give you a free, no obligation quote. Rates are $95 p/h.
Restoration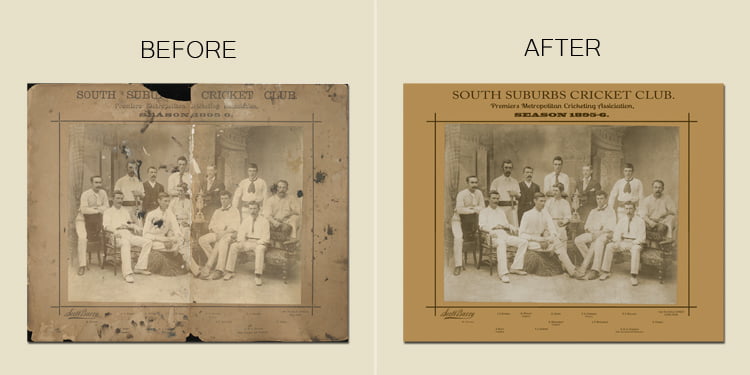 We also specialise in in restoring and enhancing your treasured memories. With our state of the art software and years of experience there is little we can't do. What used to cost a fortune years ago, is now affordable. Techniques may involve repairing scratches, tears, dust spots, renewing backgrounds etc.  Allow us to give you a free, no obligation quote.
.