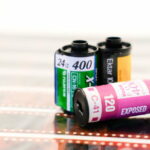 Our film processors guarantee precise time, temperature and agitation of the processing chemistry to ensure perfect negatives every time.
Process monitoring and maintenance are continuously done to guarantee accuracy and stability.
All images are individually colour and density corrected.
Prints available in matte, lustre or gloss finish or we can scan the images for you suitable for Photoshop or screen.
| Process Only 35mm |   |
| --- | --- |
| Process Only | $9.00 Per Roll |
| Push/Pull Add | $4.00 Per Roll |
| Process Only 120 (220 double the price) |   |
| --- | --- |
| Process Only | $8.00 Per Roll |
| Push/Pull Add | $4.00 Per Roll |
Process and Scan Bundle 35mm
 
Process and Scan Base 4 (Standard Scan)
$15.00 Per Roll

Process and Scan Base 16 (Hi-Res Scan)

Process and Scan FREE EXPORT

$20.00 Per Roll 

$25.00 Per Roll
| Process and Scan Bundle 120 |   |
| --- | --- |
| Process and Scan Base 4 (Standard Scan) | $20.00 Per Roll |
| Process and FREE EXPORT (Hi-Res Scan) | $25.00 Per Roll  |
JPEG Base 4 Roll Scanning files from 35mm, are 650kb to 900kb in JPEG format and open to approx 6.49mb. Great for prints up to  6×9″ or for viewing on most screens.
Files from 120 depend on format as follows: 6×45 ratio = 1800x1350px   6×6  ratio  = 1800x1800px    6×7  ratio = 1800x2100px   6×9  ratio = 1800x2700px
JPEG Base 16 Roll Scanning files from 35mm are approx 1.8Mb to 2.1Mb JPEG format that will open to approx. 21Mb and are suitable for 20×30″ prints.
Files from 120 depend on ratio as follows:   6×45 ratio = 3600x2700px   6×6   ratio = 3600x3600px   6x7cm  ratio = 3600x4200px    6×9 ratio  = 3600x5400px
| 6×4″ Dev & Print | 1 Set | 2 Sets | Extra Sets |
| --- | --- | --- | --- |
| 24 Exp | $14.95 | $19.55 | $5.60 |
| 36 Exp | $17.95 | $23.45 | $7.60 |
| 5×7″ Dev & Print | 1 Set | 2 Sets | Extra Sets |
| --- | --- | --- | --- |
| 24 Exp | $18.95 | $28.45 | $9.50 |
| 36 Exp | $24.95 | $38.95 | $14.00 |
| 120 Roll Print | Per Print Price | Extra Sets |
| --- | --- | --- |
| Up to 4×5″ | $0.75 | $0.45 |
| 5×5″ | $0.95 | $0.57 |
| 5×7″ | $1.40 | $0.84 |
| 5.5×7″ | $1.65 | $0.99 |
| 8×10″ | $4.60 | $2.76 |
P